Welcome to DanceSport Club - the first DanceSport Club in the Southwest! No need to travel to New York or L.A., DanceSport Club is now in Houston! It is an excellent time for you to start taking Ballroom dance lessons and join the craze that's Sweeping the Nation! You can find Ballroom dance and Latin dance anywherever you go. At weddings, quinceaneras, in night clubs, at socials, and even on TV. Yes, anyone, from 3 to 103 can take advantage of this beautiful form of dance. The benefits of Ballroom dance lessons are numerous – mind, body and soul. In addition, new moves, new music, new friends, what's not to like? Whether you are recreational dancer, competitor, dance Hip Hop, Ballroom or Salsa, you can call DanceSport Club home!
DanceSport Club's goal is to make Ballroom dance and Latin dance enjoyable and accessible to people. We strive to provide an environment that supports teaching, training and creative expression for dancers of all kind. This is especially true for those dancers geared toward more active, athletic competition, and/or performance Ballroom dance and Latin dance, known as DanceSport. In order to create this type of environment, we provide a place for dancers to practice their skills and interact with other like minded individuals in a social dancing setting. DanceSport Club offers the community affordable entry level instruction of Ballroom dance and Latin dancing. It also offers dancers with a place where they can practice on their own and socialize with other dancers who are working on improving their dancing as well.
In addition to offering a spacious location, our mission is to continue to seek experienced instructors and knowledgeable staff to help contribute to the highest standards in dance instruction and supporting services. It is our goal to become the go to place for quality dancing in Houston and the surrounding metropolitan area.
DanceSport Club offers a variety dance and dance-related services. If you ever drove by and wondered what is it that people are doing there, read further. You will find a brief description of what DanceSport Club has to offer. If you have any particular questions or requests feel free to contact us via email or directly at (281) 933-2623. We normally answer the phone during business hours and try to reply to emails as soon as possible.
Dance Lessons in Houston and Sugar Land
---
For busy adults we offer private dance lessons. Major benefits of this kind of instruction is that it is flexible in scheduling and tailored to your specific needs. We will work around your schedule and will make every lesson special. In private lessons we teach all kind of dances, including Salsa, Ballroom, Country etc.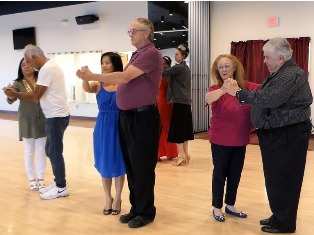 Group dance classes are quite inexpensive way to start dancing. As long as you can arrange your life around group class schedule. Classes meet weekly same day, same time. Currently we offer begginner level group classes in Ballroom, Salsa, Bachata and Cumbia.

Kids love to be around their peers. That is why kids group dance classes are so popular. In addition it is more economical for parents. Currently we offer children ballet dance classes, children ballroom dance classes
Dance Lessons for Special Events
---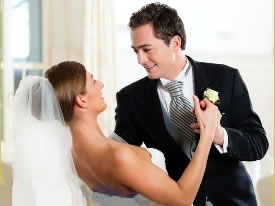 At DanceSport Club our job is to make you look great on wedding day! From choosing dance music that works for you, to choreographing a wedding dance that highlights you, to helping you rehearse effectively so that you look and feel your best when the time comes, our instructors are with you every step of the way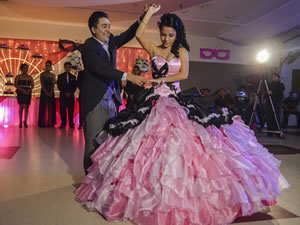 Dancing is often an important part of the Quinceañera celebration. The dances included in the Quinceañera have to be learned and be ready to perform in front of guests. At DanceSport Club we help people with Quince choreography, music and rehearsals.
Social Dancing and Events
---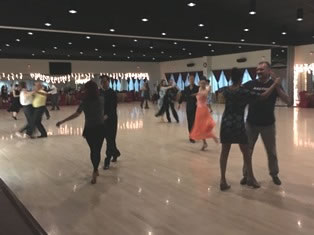 At DanceSport Club we host a number of different social dances to suit dancers of various dance styles.
Currently we have our Ballroom Dance Social on every Friday. There we play traditional Ballroom (waltz, tango, foxtrot, quickstep, v. waltz) and Latin (chacha, rumba, samba, jive) music mixed with some social dances such as Swing, Two-Step and Salsa.
Reception Hall for your Events
---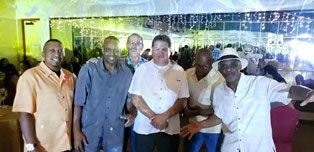 DanceSport Club has plenty of space that is available for rent for your events. We can accomodate small groups (up to 30 people) in our Junior Ballrooms. Medium size parties (up to 75 people) work great in Ballroom A or B. If you happened to have a large event (up to 150 people) we've got Grand Ballroom. Talk to us about hosting your event, we most likely will have affordable option for you. Just to give you some ideas, in the past we hosted these types of events: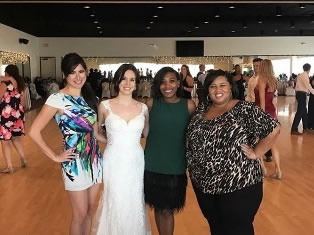 Weddings

Reception

Birthday Parties for adults and children

Graduation Parties for High School or College students

Baby Showers
Dance Services
---

Practice Space rental.
If you need space to practice for your performance, competition or even wedding, come to DanceSport Club. For just $15/hour (this is called a "floor fee") you and and your partner can share Ballroom floor and dance! Our Ballroom is available 7 days a week (excluding Holidays) during regular business hours.

Teacher/Student Competing.
If you do not have a partner, but still want to compete, Student-Teacher category is right for you. This way you will dance with experienced dance instructor and only you will be judged against other dancers of your level. Dancing with your teacher provides you with stability of having a regular dance partner.

Performances by instructors.
Organizing an event? Do not know how to entertain your guests? Call us! We have experienced dancers who can provide your guests