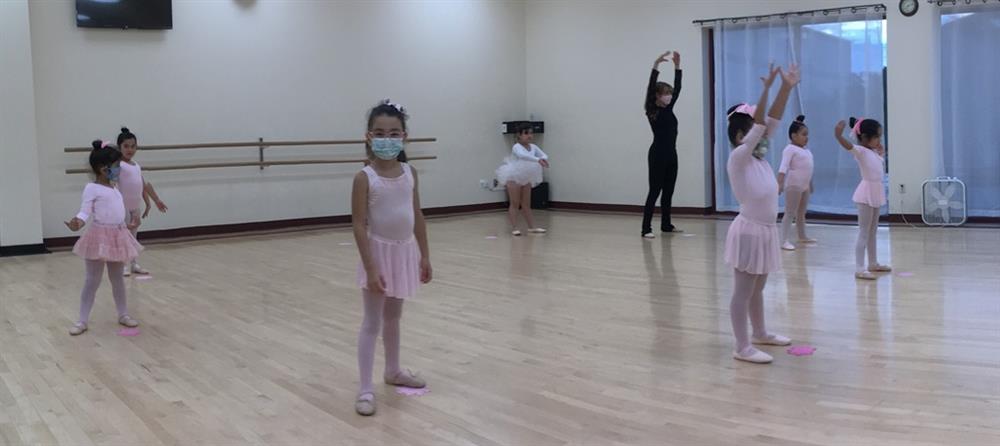 Registration is open for our Beginner Ballet class for girls 5-8 years old. Class is on Saturdays at 12 Noon. Register online http://www.dancesportclub.com/en/beginner-child-4-7-years-old-ballet or at studio. Call 281-933-2623 with questions or send us message
This ballet dance class is the student's first introduction to formal ballet class structure. Ballet benefits children a lot at that age. For this slightly older age group, stretching and strengthening exercises are given, barre work is introduced with an emphasis on vocabulary and French ballet terminology.
Musicality continues to be emphasized along with balance and coordination through the strengthening of the body core. Center floor work is introduced with continued focus on the positions of the arms, legs and feet using classical ballet vocabulary
What is the dress code?
Students are required to wear proper Ballet dance attire. We require the following items as shown on the picture: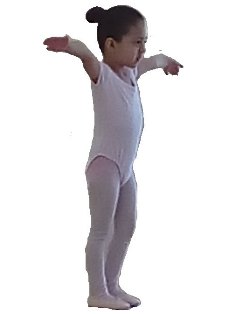 1) Pink leotard
2) pink ballet shoes
3) pink tights
4) dance skirt is optional
All these dance items can be purchased at International Dance Design dance store which is conveniently located next door to our studio. They offer special discount for our dance student. Simply mention that your child is taking ballet classes at DanceSport Club. They are familiar with our dress code and will help you to equip your child for ballet dance class.