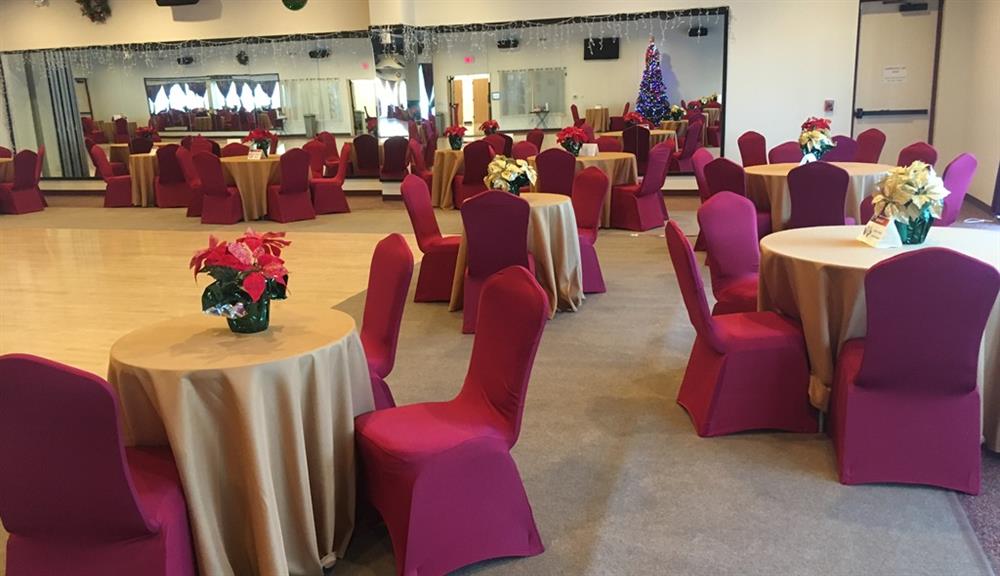 Looking for venue in Houston or Sugarland area to host your birthday, quinceanera, wedding or baby shower? At DanceSport Club we can accomodate groups from 30 to 150 guests. We provide tables, chairs and tablecloths. Call us 281-933-2623 to check availability. Even better, stop by, to look at spaces that we have.
Junior Ballroom 
This room is perfect for smaller events up to 30 guests such as small baby shower or a business meeting.
Ballroom A or B
This is a much bigger space that can accomodate larger events such as smaller to medium size weddings, quinceaneras or birthday parties. Can hold about 50-75 guests.
Grand Ballroom
If you are planning a grand event, then you need Grand Ballroom! Capacity of this space is up to 150 guests.