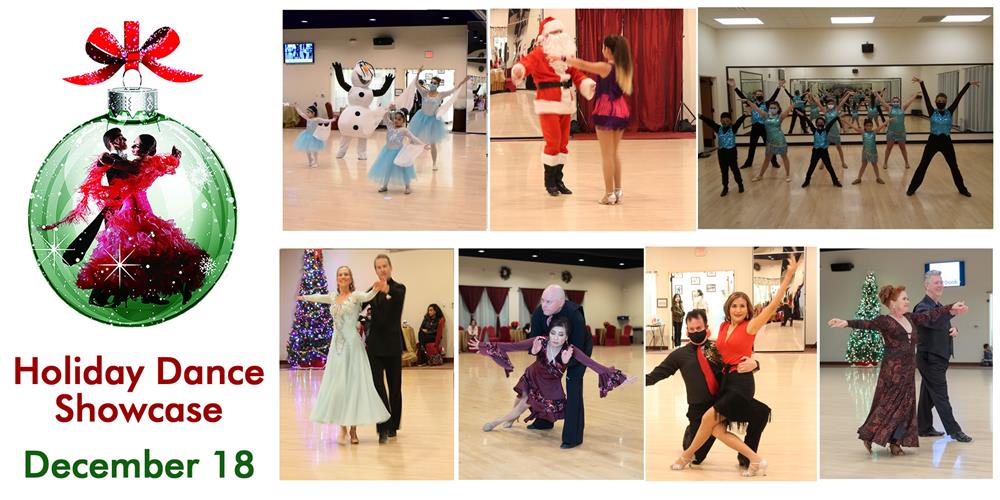 Dear Dance Teachers and Dancers,
We invite you and your students to participate in DanceSport Club's Holiday Dance Showcase. It will take place on Saturday, December 18, 2021 at DanceSport Club. Doors open at approximately 6:30pm with performances starting around 7pm. We will have food, refreshments and time for social dancing.
Attached is the registration form for your convenience. Deadline for entries, music and fees is Saturday, December 4, 2021, two weeks before the Holiday Dance Showcase.
If you are inviting other guests, please reserve tickets as soon as possible. We need to know attendance head count in advance so that we can appropriately socially distance everyone, while seating groups together. You can use our registration form to reserve tickets or order Holiday Showcase tickets online
With any question please feel free to contact us via email or directly at 281-933-2623 (281-WE-DANCE).  
Sincerely,
DanceSport Club Team